---
Program Description:
In the tragic deaths and upheaval wrought by the pandemic, families have lost precious loved ones; livelihoods and ways of living have been upended. Many continue to struggle with multi-stress challenges and face racial, economic, and gender inequities. Families and therapists are all experiencing a rollercoaster course of changing conditions, as the "new normal" ahead is elusive. The isolating constraints of social distancing have heightened awareness that human resilience is relationally nourished: and supportive family processes and community, cultural, and spiritual resources are essential to thrive.  
Applying her research-informed Family Resilience Framework, Dr. Walsh will highlight key relational processes and systemic practice principles to address complicated losses, de-pathologize distress, and navigate ongoing challenges and uncertainty. The presentation will focus on the power of core beliefs and practices to facilitate resilience—both for clients and helping professionals: through meaning making, reorienting hope, and tapping transcendent values that offer spiritual moorings, heightening appreciation of what matters in life, and inspiring new purpose, creativity, and positive growth.  
Presenter: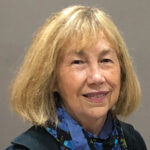 Froma Walsh, MSW, PhD is Co-Founder & Co-Director, Chicago Center for Family Health, and Firestone Professor Emerita in the Crown School, University of Chicago. Dr. Walsh, a highly respected leader in the field of family therapy, is the foremost expert on family resilience, with extensive experience in adverse situations of trauma, complicated loss, disruptive life transitions, and multi-stress, chronic conditions. Her research-informed family resilience framework is widely applied in clinical and community-based practice. Her collaborative, systemic practice approach integrates developmental, relational, contextual, socio-cultural, and spiritual perspectives. She is a valued consultant internationally for resilience-oriented research, training, and practice with families facing adversity.
Dr. Walsh, a Clinical Psychologist, is Past President, American Family Therapy Academy; Past Editor, Journal of Marital & Family Therapy, and has received awards from AFTA, AAMFT, APA and others for her distinguished contributions to family therapy and the mental health field. She received her BA degree with honors in Psychology, the University of California, Berkeley; MSW, Smith College; and PhD in Human Development & Behavioral Sciences, the University of Chicago; and she served in the Peace Corps in Morocco. With 120+ publications, her recent books include Strengthening Family Resilience (3rd ed.); Normal Family Processes: Diversity & Complexity (4th ed); and Complicated Loss in Families: Fostering Healing and Resilience (2023).
← Return to Ackerman Distinguished Family Therapy Lecture Series
February 9, 2023
6:00 pm - 8:00 pm
CE contact hours are not offered for this series.
Location:

Online Event
Description:

A link will be emailed to you one day before the event. Online events are held in Eastern Standard Time (EST).
We're sorry, but all tickets sales have ended because the event is expired.