Los seminarios de web para padres y cuidadores de Ackerman son gratuitos y abiertos al público. Este programa será presentado en español.
Join us for Ackerman's new free webinar series for parents and caregivers. Created by family therapy experts, these webinars are designed to help parents and caregivers to support their child's mental health across a diverse range of subjects. Webinars are free to attend and will be held online via Zoom.
This webinar will be presented in Spanish.
---
Program Description:
El ser migrante nos pone en una situación donde tenemos que aprender a navegar muchas situaciones distintas, y a aprender un nuevo idioma y costumbres diferentes a las nuestras. Muchas veces, esa experiencia nos distancia de nuestras culturas y de nuestros hijos/as bilingues/biculturales a pesar que no lo queramos asi. En este grupo hablaremos de esta experiencia; del ser papà y/o mamà mientras se vive en dos culturas.
Presenters: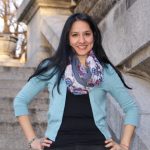 Silvia B. Espinal, LCSW empezó su entrenamiento en terapia de familia sistemática mientras completaba su maestría en NYU Silver School of Social Work. Cuando esto, ella tuvo la oportunidad de ser parte el programa Social Work y Diversidad en el Instituto Ackerman. Ella es la Directora del Proyecto Juventud y la Familia Latina Inmigrante y miembro de la facultad en el instituto. Silvia tiene extensa experiencia entendiendo las complejidades de la comunidad Latina migrante en Nueva York. Ella ha trabajado en clínicas de salud mental, hospitales, instituciones educativas y en su practica privada con familias Latinas migrantes.  Su enfoque es integrar diversidad y dilemas de justicia social en casos clínicos. Como nativa hispanoparlante, migrante del Perú y como terapeuta de familia sistemica, su experiencia personal y profesional la han ayudado a desarrollar y crecer una pasión única por el apoyo a la comunidad Latina. De esa manera, ella utiliza la sensibilidad cultural como el fundamento de su trabajo con estas familias. Además de mantener un practica privada en New York City, tratando parejas y familias de diversos orígenes y experiencias, ella enseña en CUNY, Columbia University y Smith College.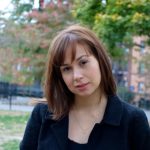 Genoveva Garcia, LCSW recibió su grado de maestría por la universidad de Silberman School of Social Work de Hunter College. Se graduó como licenciada en psicología por el ITESO (Instituto Tecnológico y Estudios Superiores de Occidente) en Guadalajara, México. También es graduada del postgrado en Terapia Familiar Relacional por el Ackerman Institute for the Family donde actualmente es parte de la facultad. Genoveva es la directora asociada del Proyecto
Latinx Youth & Family Immigration Project
también en el Ackerman Institute for the Family. Tiene una amplia experiencia trabajando con familias inmigrantes Latinas en diversos contextos, en clínicas comunitarias de salud mental, instituciones educativas, así como experiencia en diversas áreas como tratamiento con familias con abuso de substancias en Freedom Institute y con diferentes comunidades en el area de paternidad/ maternidad. Actualmente mantiene una práctica privada en Nueva York. La experiencia personal y profesional de Genoveva como inmigrante de México han influenciado de manera directa su visión de mantener una práctica arraigada en la humildad cultural, justicia social y un compromiso en trabajar con diversas comunidades con un enfoque relacional.
June 21, 2022
7:00 pm - 8:00 pm
Silvia B. Espinal, LCSW and Genoveva Garcia, LCSW
Location:

Online Event
Description:

A link will be emailed to you one day before the event. Online events are held in Eastern Standard Time (EST).
We're sorry, but all tickets sales have ended because the event is expired.