This lecture is part of the Ackerman Distinguished Family Therapy Lecture Series, designed to contribute to conversations on advancements and opportunities in family therapy training. Lectures are free and open to the public. CE contact hours are not offered for this series.
---
Program Description:
This presentation will focus on an exploration of the role of hope and other virtues in understanding and changing oppressive cultural discourses through therapeutic intervention. The aim is to shed light on the dilemmas experienced by therapists working with clients who have been exposed through their history to traumatic injuries at a personal, family, and cultural level.
Clients' clinical presentations are often compounded by feelings of anger, rage, and hopelessness. Thus, fostering hope can be complicated, not only because clients may be subject to one multi-layered, traumatizing experience after another, but also because of therapists' well-intended but often misguided actions. In a nation in which the idea of a 'just society' is a vision that we have never really embraced, effective intervention requires us as therapists to assess our own social positions of power and privilege and their implications for our work with clients whose everyday lives are colored by inequities in every imaginable way.
Many political, historical, and economic factors engender feelings, beliefs, and coping strategies that can complicate the healing of clients who face complex, overwhelming, and frequently unrelenting oppression. Therapists may unwittingly add further insult to clients' injuries by not recognizing or 'naming' trauma related to racism, sexism, heterosexism, and classism. Failing to acknowledge multigenerational cultural, societal, and familial trauma leaves clients mystified and isolated. It is our job to promote clients' hope, resilience, and healing by fostering their sense of connection and belonging. Our silence about multigenerational trauma when clients have internalized the pain of multiple levels of oppression can suck away their chances for hope, by leaving them cut off from the contextualization that would provide them with hope.
Presenter: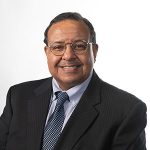 William Lofton Turner, PhD holds a Distinguished Professorship in Leadership and Public Policy and serves on the executive leadership team as Counselor to the President at Lipscomb University on matters of equity, diversity and strategic community engagement. An expert in family, community, and public health, Dr. Turner's extensive and lauded academic career has included tenured full professorships at Vanderbilt University, the University of Minnesota and the University of Kentucky. From 2007 to 2009, he worked for then Senator, later President, Barack Obama as a Robert Wood Johnson Health Policy Fellow and legislative advisor.
Dr. Turner's program of research is conceptually grounded in systems theory and other ecological perspectives, and his research has centered on themes related African American family strengths and their relationship to health and mental health prevention and intervention. Recently, his teaching and research interests are focused on those intersections of hope, justice, policy and faith. He is the principal investigator of the HOPE Laboratory, a translational research program that focuses on the application of hope theories, systems theories and positive psychology principles in systems and organizations at multiples levels. He has served on study sections of the National Institutes of Health for Prevention, Epidemiology and Risk and National Institute of Mental Health Study Section on Prevention and Health Behaviors.
Dr. Turner is a former associate editor of the Journal of Marital and Family Therapy and he serves on the editorial boards of several academic journals. He is a former board member and officer of the Family Process Institute. He is a recipient of several honors and awards, including the American Family Therapy Academy Distinguished Contribution to Social Justice Award and the National Council on Family Relations Sussman Award for Outstanding Contribution to Research.
March 25, 2022
6:00 pm - 8:00 pm
William Lofton Turner, PhD
Location:

Online Event
Description:

A link will be emailed to you one day before the event. Online events are held in Eastern Standard Time (EST).
We're sorry, but all tickets sales have ended because the event is expired.