Associate Director for Training, Gender & Family Project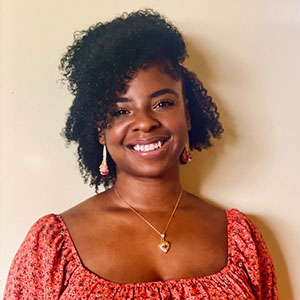 Ariel Emmannuel, LP-MHC (she/her) is the Associate Director for Training at the Ackerman Institute's Gender & Family Project. She is a therapist, holistic healing practitioner, trainer, and D.E.I consultant with over 10 years of experience in gender equity, diversity, inclusion, and LGBTQI+ issues. Ariel has spent much of her professional career working with LGBTQ+ youth and young adults, advocating for gender equity, and educating people about gender and sexuality. She earned a Master of Arts and a Master of Education in Psychological Counseling from the Teachers College at Columbia University. She also received a Bachelor of Arts in Women's and Gender Studies from the University at Albany, New York.
Ariel believes that everyone deserves a place to feel acknowledged and validated and that in those healing spaces, real transformational work can happen. Ariel applies her gender studies background to support individuals with issues related to their gender identity or sexual orientation. In addition to her position in the Gender & Family Project, Ariel also works as a Psychotherapist for LGBTQI+ youth and young adults struggling with identity and belonging.
Ariel identifies as a Black, Queer, Woman, and her identity informs her style as an intersectional feminist. She currently lives in Brooklyn with her dog. In her free time, she loves animals, music, and talking about equity, justice, and spirituality.