Gender and Family Project
The Gender & Family Project (GFP) empowers youth, families and communities by providing gender affirmative services, training and research. GFP promotes gender inclusivity as a form of social justice in all the systems involved in the life of the family.
The Gender & Family Project provides comprehensive services for gender expansive children, transgender adolescents, their families and communities.
Family therapy and parental coaching

 

Referrals for affirmative psychological and gender evaluation

 

Community groups for caregivers, grandparents, siblings, and family members

 

Community and play groups for gender creative children and tweens 5 to 14 years

 

Community group for transgender, nonbinary, and gender expansive adolescents 14 to 18 years

 

Virtual community groups for transgender, nonbinary, and gender expansive young persons ages 12-24 years in the foster care system, the juvenile justice system, and/or who have experienced child protective services

 

Gender inclusivity training and gender literacy education for educators, mental health and health providers, and other organizations

 

Research on gender identity development and family acceptance

 
For clinical inquires, please contact Sanniel Sanabia, GFP Program Coordinator: ssanabia@ackerman.org.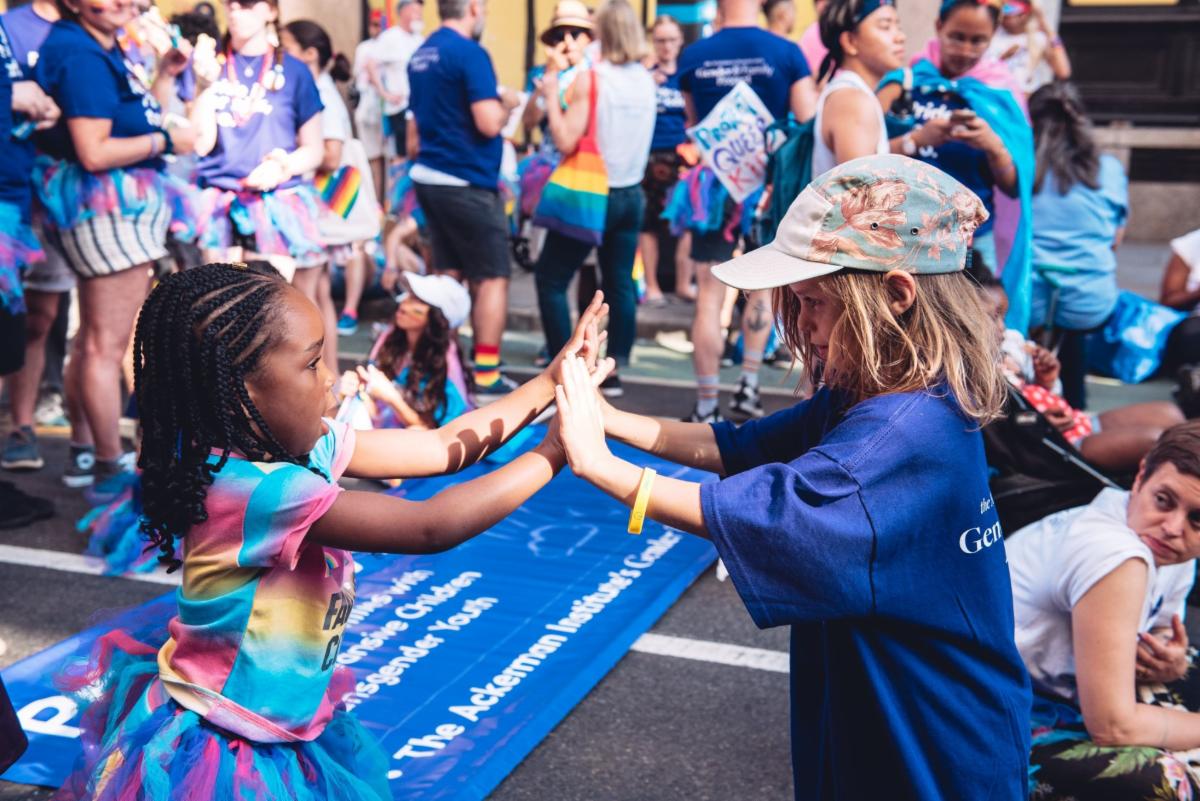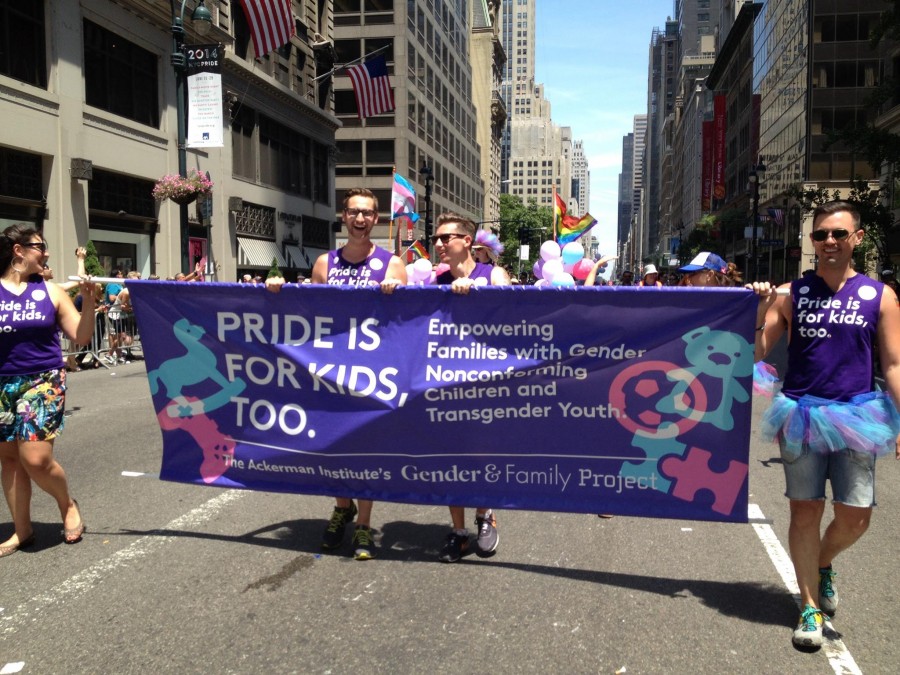 Join our email list to receive news and to learn about upcoming events. You can also follow us on Facebook, Instagram and Twitter. 
Give Monthly: 
By committing a monthly gift to GFP, you are helping to reshape the world in favor of gender and trans inclusivity for future generations. Your contribution allows us to expand and plan for programs and services to advocate for gender inclusivity within communities that need it the most. To learn more, contact: giving@ackerman.org.
Host an Event: 
Designating GFP as the beneficiary of your fundraiser can be a fun and rewarding way to support our work. Let us know about your benefit to learn about fundraising opportunities.
Volunteer: 
While we have limited volunteer opportunities, we are delighted to speak with you about how you can participate with GFP and make a difference in your community.
Medical & Health Resources:
Families and Gender:
Couples and Gender:
Malpas, J. (in press, 2012). Can Couples Change Gender: Couple Therapy with Transgender People and their Partners. In Bigner, J. & Wechtler, J. (Eds) Handbook of Couple and Family Therapy with LGBT People. New York: Routledge.
Malpas, J. (2006). From 'Otherness' to Alliance: Transgender Couples in Therapy. In Journal of GLBT Family Studies, Volume 2, Numbers ¾, pp. 183-206.
To get started with services at GFP, all families must first complete our screening and intake process.
The first step is to schedule a 30 minute phone screening so that our team can answer any questions you might have about our services. We will also ask you for some preliminary information about your family so that we can determine how we can best support you.
During the initial phone screening, we can schedule you for an in-person intake, where you will have the opportunity to have a more comprehensive conversation with a member of our clinical staff. By the end of this intake session, our intake clinician and your family will come to a mutual decision about appropriate next steps.
To request an initial phone screening, please email contact Sanniel Sanabia, GFP Program Coordinator: ssanabia@ackerman.org.