Foster Care and Adoption Project
401,000 children in the United States are currently in foster care
The average length of time children remain in care is 25.3 months
Children aging out of foster care have rates of PTSD similar to veterans of war*
Foster care is a system created to protect children from an unsafe home environment, yet multiple foster home placements, conflictual or nonexistent relationships between foster parents and birth parents, long drawn out court battles, and the reality of living in an on-going state of not knowing when or if they will be going home, are just some of the challenges many children in foster care are expected to manage.
Foster Care and Adoption Project at the Ackerman Institute for the Family, led by family therapists Catherine Lewis and Andrea Blumenthal, integrates ideas from family therapy, interpersonal neurobiology, and trauma studies to develop a model of working with families and agency workers who are impacted by or who interact with families involved with foster care and adoption. The Foster Care and Adoption Project (FCAP) works to preserve and enhance family connections while also focusing on a child's need for safe and permanent attachments. The FCA Project has three primary goals: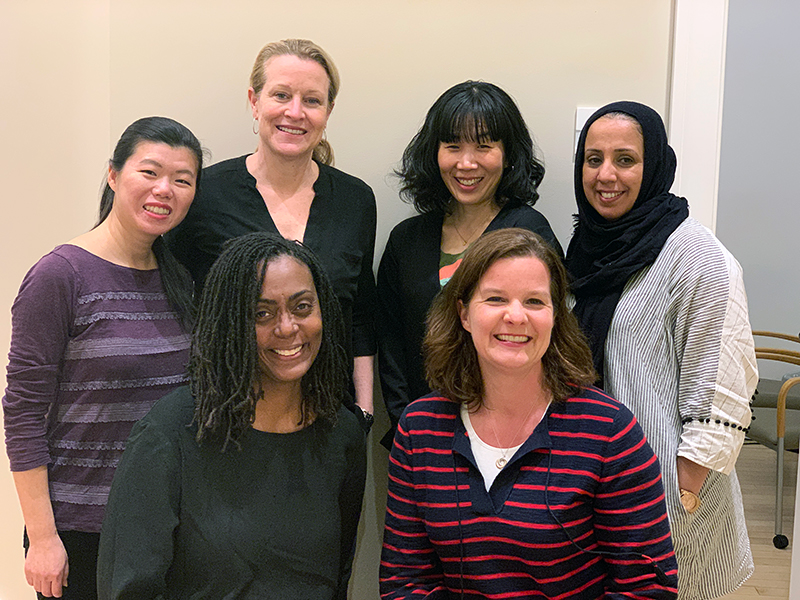 To provide family therapy to children and their families who are working towards reunification
To help families make sense of often complicated adoption stories, and
To train mental health professionals and agency caseworkers to better understand and work with the predictable emotional challenges that often arise for families who have experiences with foster care and adoption.
For children in foster care, the Foster Care and Adoption Project aims to speed up permanency for children, either through reunification or adoption. When family reunification is the goal, the FCA Project works with the family to repair and restore ruptured bonds, develop underutilized family resources, and shore up community connectedness and support. When adoption is the goal for children, the FCA Project works to help children and adopting parents strengthen their attachment bonds, maintain an ongoing relationship with the birth parents when appropriate, and make sense of the child's story that led to adoption.
For families with a history of international or national adoption outside of the foster care system, the FCA Project provides support and guidance as families work through common struggles found in many adopting families: when and how to relay information about biological parents; when, if and how to encourage connection with biological parents; how to manage feelings of loss that may be present in the child who has been adopted, regardless of strong bonds with parents; and helping families learn how to respond to and work with challenging and sometimes frightening behavioral symptoms that may be a result of pre-adoption neglect.
In addition to our commitment to providing the best therapeutic services to the families involved with foster care and adoption, the FCA Project is working to change the foster care and adoption system by providing on-going training to agency caseworkers, supervisors, and administrators on the best practices of working with children in foster care or pre- or post-adoption. Too many children languish in foster care or struggle with adoption disruptions because agency workers, overwhelmed with high caseloads and unending paperwork, often unintentionally delay family permanency and/or overlook opportunities that encourage family connection and healing. Training foster care and adoption agency workers in how to structure family visits, case conferences, and meetings with birth parents and foster parents enables Ackerman's core principles of practice based on social justice, respect, and curiosity to be infused into the larger system.
*Statistics gathered from the Adoption and Foster Care Analysis and Reporting System (2010) and Casey Family Programs
Listen to Catherine Lewis on the Ackerman Podcast discussing Foster Care.