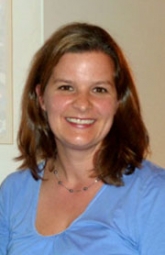 Andrea Blumenthal, LCSW, is a member of the teaching faculty at the Ackerman Institute for the Family and Associate Director of Ackerman's Foster Care and Adoption Project.
She is also a clinical member of Ackerman's Center for Families and Health. She has extensive experience working with children of all ages and diverse families in a variety of agency contexts. As a clinician working in community-based settings, she has focused on working with individuals and families affected by physical and sexual abuse, domestic violence, and other forms of trauma.
She has completed a post-graduate training program in the Treatment of Interpersonal Trauma at Fordham University and is a graduate of the Clinical Externship training program at Ackerman. Ms. Blumenthal maintains a private practice specializing in attachment traumas and relationship issues with couples and families.