Dear Ackerman Community,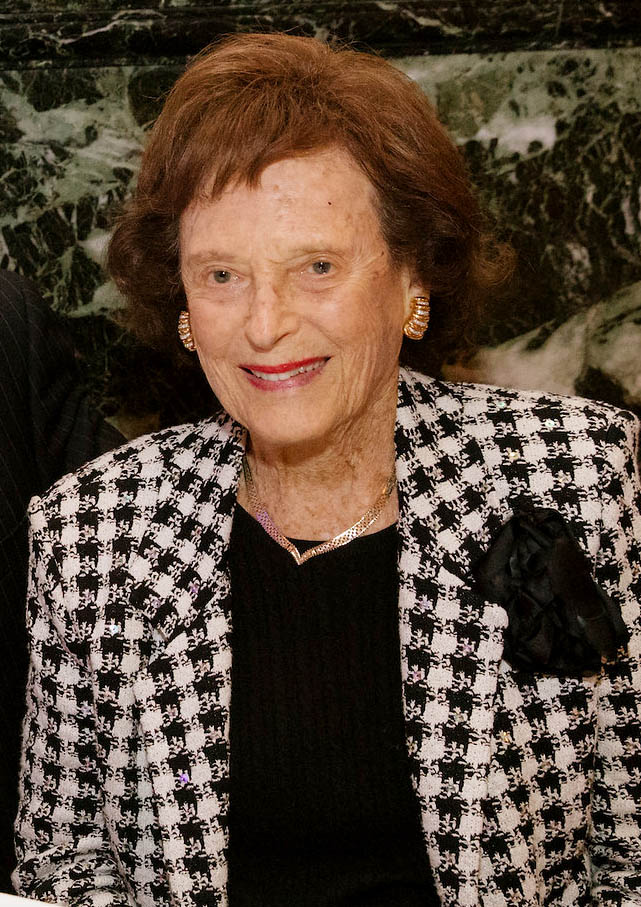 With heavy hearts, we remember the life and legacy of Doris C. Kempner, affectionately known to many as Dorie, who left us on September 22, 2023. Dorie was a beacon of energy, elegance, and wit during her tenure on the Ackerman Board of Directors, serving from 1996 to 2019. Her wisdom and backing were invaluable, not only through her counsel but also through her philanthropic initiatives, including the creation of the Kempner Lecture Series in memory of her late husband, Carl, a courageous cancer warrior.
Dorie's commitment to education and personal growth was evident through her attainment of two master's degrees: one in Social Work from NYU and another in Education from the Bank Street College. Carl's fight with cancer ignited her passion for the nexus of family and health. She channeled this into supporting the Ackerman Center for Families and Health. This helped countless families navigate the complexities of relationships during times of chronic or terminal illnesses. Dorie's dedication pioneered progressive strategies to assist families during their most trying medical challenges.
Her legacy endures. When Dorie stepped back from the board, her granddaughter, Nicole Poteat, stepped up, taking her beloved grandmother's place on the Board of Directors. Our hearts are filled with gratitude for Dorie's lifelong dedication to aiding those seeking familial healing and support.

Martha Fling
President & CEO