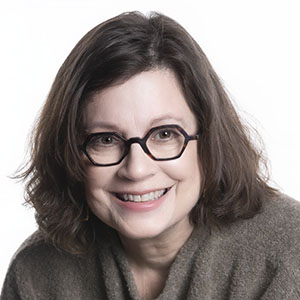 Elana Katz, LCSW, LMFT, teaches advanced family therapy and previously directed the family mediation program. She has presented nationally and internationally on family therapy, mediation, and collaborative divorce, including annual meetings of the American Family Therapy Academy, the American Association of Marriage and Family Therapists, and the International Academy of Collaborative Professionals, and she's  offered specialized trainings in Israel, Spain, South America, and Australia.
She has a particular interest in understanding and addressing the impact of culture and oppression on family relationships
Ms. Katz was one of the first therapists in New York to become certified in Emotionally Focused Therapy, an approach that helps clients understand and change their patterns in key relationships. Now a certified EFT Trainer, she also uses this knowledge to help collaborative clients intercept the recurring patterns that shape high conflict divorce as well as implement more successful strategies in their collaborative process.
Ms. Katz has published a number of articles and a book chapter on topics such as mediation and a family systems approach to health care, and she's been quoted by the New York Times, the Associated Press, and other media outlets, including National Public Radio.
---
Short Conversations with Elana Katz
Couples Therapy and Divorce Mediation