Director of Development and External Affairs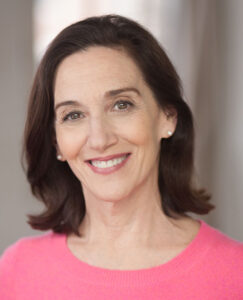 Frederica ("Freddi") Wald brings over 20 years of experience and expertise to our team, having forged a diverse career in the not-for-profit and private sectors. With a passion for Fundraising, Development, Marketing and Communications, she has made significant contributions in leadership roles at several innovative institutions, and start-up endeavors.
Freddi is thrilled to be joining the Ackerman Institute for the Family in her new role as Chief of Development and External Affairs, ensuring that all outreach, marketing and development strategies support growth and long term financial strength and stability for the Institute.
Most recently at the Metropolitan Museum of Art, Freddi oversaw the Membership department's strategy and team of professionals, navigating through the pandemic period, and successfully orchestrated the first strategic fundraising program for Patrons, as part of the Institutional Advancement group. As Pace University's Chief Marketing Officer for six years, Freddi oversaw all external affairs, communications/marketing, research, branding, and multimedia advertising. At Time Warner, Freddi co-founded and served as Vice President and General Manager of the Time Warner Strategic Communications Department – building the strategy, operations, and new business client revenue from a start-up idea into a multimedia creative and client relationship business unit.
She has served as an active advisor and board member for youth advocacy, arts, and women/family health issues at LeAp, k-12 Arts in Education, the New York City Arts and Business Council and supporter of the Partnership for Women & Families.
Freddi holds a BA with honors from Wesleyan University, an MBA from Wharton Business School at the University of Pennsylvania and was awarded a Fellowship from the National Endowment for the Arts.
Growing up in Washington, DC, Freddi now calls NYC home where she lives with her husband, college aged daughter and beloved dog, Tuffy. She remains an avid enthusiast of modern dance, musical theatre, swimming, and film.