A Night of A Thousand Genders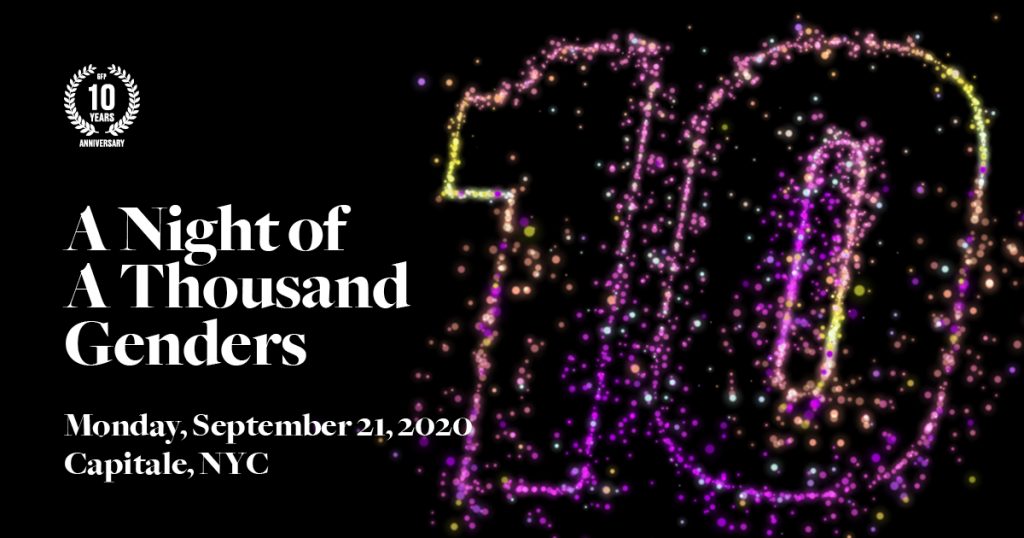 Support transgender youth and families at A Night of A Thousand Genders celebrating the 10th anniversary of the Ackerman Institute's Gender & Family Project. The event is an inspiring evening of performances and solidarity. Please join us on this special night.
Monday, September 21st, 2020
6:00 pm – Cocktails
7:00 pm – Concert & Dinner
8:30 pm – After Party
Capitale, NYC
130 Bowery
New York, NY 10013
[View on Map]
For questions, please contact Jane Rennert at 212.879.4900 ext. 156 JRennert@ackerman.org
Tickets & Tables
Honorees
Honorees:
Aaron Philip and her Family, Petrone Philip & Aren Philip
Family Award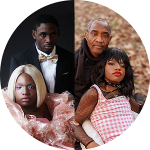 Aaron Philip refuses to be defined. Hailing from The Bronx by way of the Caribbean nation of Antigua and Barbuda, Aaron has emerged as a trailblazer, determined to advocate on the importance of inclusion on all fronts.
Aaron (pronounced A-ron) is garnering attention as one of the most admired young talents from countless prominent editorial outlets.
The New York Times featured a lengthy profile on Aaron and she also graced the cover of PAPER magazine which featured her being interviewed by the iconic Naomi Campbell.
Aaron's burgeoning modeling career is also taking shape with campaigns and collaborations for major brands including Sephora, Marc Jacobs, Dove and Nike. This is only the beginning for Aaron, and she has already laid the foundation for what promises to be a storied and impactful role in the world of fashion.
---
Geena Rocero
Community Award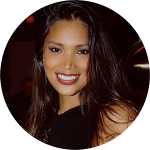 Geena Rocero, born and raised in Manila, Philippines, is a Model, Public Speaker, Producer, Trans Rights Advocate and co-host of the Webby Awards honoree TV Show ASPIREist, broadcasted on HLN/CNN.
As the August 2019 Playboy Playmate, she made history as the first trans Asian Pacific Islander Playmate. Her Playboy article is nominated for a 2020 GLAAD Media Award for Outstanding Magazine Article.
On March 31, 2014, in honor of International Transgender Day of Visibility, Rocero came out as transgender at the annual TED Conference, her viral talk has since been viewed more than 4 million times and translated in 32 languages. Geena is the founder of Gender Proud, a media production company that tells stories on what it means to be trans and gender non-conforming.
She, with Gender Proud Productions produced and presented "Beautiful As I Want to Be" on LogoTV highlighting trans youth, and received the 2016 GLAAD media Award. Gender Proud also produced "Willing and Able", a 2017 GLAAD Media nominated web series about transgender employment with Fusion TV and worked with Fusion/Univision to produce a TV documentary about transgender athletes, "No League of Their Own" and won 2017 Association of LGBTQ Journalists Best in Health and Fitness Coverage.
Most recently, she co-executive produced the 2018 GLAAD Media awards nominated "Made To Model" a documentary on 9 Pioneers and Emerging trans model in collaboration with LogoTV, MTV and VH1.
Geena has spoken at the White House, World Economic Forum, United Nations, State Department, Fortune 500 Companies and been featured on E's I am Cait, Magazine Cover of Candy Magazine, Vanity Fair: Trans America, Marriott's #LoveTravels Campaign and CoverGirl Cosmetics #GirlsCan Campaign. She was on the cover of Harper's Bazaar India.
On September 2018, published by Simon and Schuster, she contributed a chapter in the NY Times Bestseller book "American like Me" by actress America Ferrera with contributors like Lin-Manuel Miranda, Issa Rae, Kumail Nanjani and many others.
She's a board member of NY LGBT Center and An Ambassador for The Stonewall Day. She has been featured in media publications such as CNN, Al Jazeera America, MSNBC, Today Show, NHK World Channel, HuffPost Live, New York Magazine, Mashable, Glamour, Cosmopolitan, Vanity Fair, Elle, Entertainment Weekly, People, Variety, Take Part, The Advocate, MTV and others.
Honorary Co-Chairs
Honorary Co-Chairs:
ALOK
Honorary Co-Chair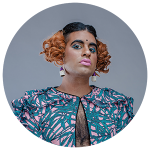 Alok Menon (they/them) is an internationally acclaimed non-binary artist and media personality. As a leading voice for gender fluidity, they have shared their work at 500 venues in 40 countries over the past decade. ALOK has appeared on HBO's "The Trans List" and "Random Acts of Flyness" as well as MTV, BBC, and CNN. They have graced stages such as Beautycon, the NYTimes Global Assembly, and SXSW. In 2019 they were honored as one of NBC's 30 LGBTQ national changemakers and one of Out Magazine's OUT100.
---
Cecilia Gentili
Honorary Co-Chair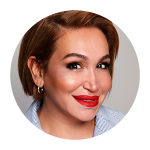 Cecilia Gentili (she/her) is the Principal/Owner of Transgeder Equity Consulting after serving as the Director of Policy at GMHC, the world's first and leading provider of HIV/AIDS prevention, care and advocacy from 2016 to 2019.
Originally from Argentina, Cecilia found her passion for advocacy and community service when she started working as an intern at the LGBT Community Center in New York City. From 2012 to 2016, she managed the Transgender Health Program at the Apicha Community Health Center. Cecilia is also contributor to Trans Bodies, Trans Selves: A Resource for the Transgender Community, and a board member for Transcend Legal and Translatina Network.
Throughout her career, Cecilia has trained more than 3,000 individuals on a range of issues that include LGBTQ inclusion, immigration, drug use, sexual health, trans sensitivity, and intersectionality. She has worked with city, state and federal governments, as well as major global corporations, to ensure that their employees and customers have a seamless experience, and her knowledge has helped organizations bring about lasting and meaningful change.
For fun, she loves performing at storytelling and stand-up comedy events where she talks about her life experiences as a Latina transgender woman.
---
Theo Germaine
Honorary Co-Chair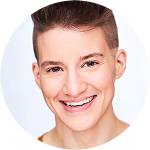 Theo Germaine is a gender non-binary actor (they/them or he/him) and can be seen on both Ryan Murphy's Netflix series THE POLITICIAN on Showtime's Work in Progress. Theo is a graduate of the University of Illinois and has appeared on Chicago's most prestigious stages including Steppenwolf, The Goodman, and Chicago Shakespeare Theater.
---
Tiq Milan
Honorary Co-Chair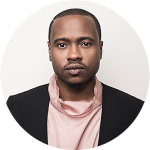 Tiq speaks and writes about intersectional leadership, transgender rights and racial justice. He shares stories of his life and how his transgender experience has informed his views on masculinity, race and the gender binary. A journalist for over a decade his work has appeared on MIC, Buzzfeed, NBC and CNN. He is also a strategic media consultant helping organizations and companies create detailed media campaigns that will engage diverse audiences in ways that are inclusive and authentic.
Tiq has been most inspired by his years mentoring LGBT youth at the Bronx Community Pride Center and the Hetrick Martin Institute in the New York city. He was able to witness first hand the intersectional lived experiences of gay and trans youth and how it is affected by social systems put in place to help them. He most recently was the Senior Media Strategist and National Spokesperson for GLAAD where he utilized the media to call attention to the needs of the LGBTQ community, particularly transgender people of color.

---
Ariel Nicholson
Honorary Co-Chair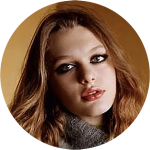 Ariel Nicholson (she/her) has been a member of the Gender and Family Project since its inception. She is an artist, writer, activist, and fashion model. She has worked for GFP as a peer facilitator, and gained prominence in the fashion industry through her community work-appearing on the cover of National Geographic's Gender Revolution issue and a spread in Vogue, both of which launched her career.
---
Jodie Patterson
Honorary Co-Chair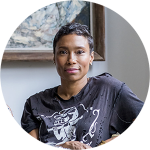 Jodie Patterson (she/her) is a social activist, entrepreneur, and writer. She has been lauded for her activist work by Hillary Clinton, The Advocate, Family Circle, Essence, Cosmopolitan, and Yahoo!, among others. She sits on the board of a number of gender/family/human rights organizations, including the Human Rights Campaign, and is a sought-after public speaker addressing a wide range of audiences about identity, gender, beauty, and entrepreneurship. Patterson was appointed by the United Nations as a Champion of Change and, perhaps most impressively, she is a former circus acrobat who performed in the Big Apple Circus. She lives in Brooklyn, New York, where she co-parents her five children with love, education, and family solidarity.
---
Liev Schreiber
Honorary Co-Chair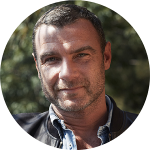 Heralded as "the finest American theater actor of his generation" by the New York Times, Liev Schreiber's repertoire of resonant, humanistic and oftentimes gritty portrayals have garnered him praise in film, theatre and television.
Schreiber starred in the title role in Showtime's critically-acclaimed hit series Ray Donovan, for seven seasons opposite Jon Voight. This powerful family drama centers on Ray as L.A.'s best professional fixer – the go-to guy in Hollywood who deftly solves the complicated, controversial and confidential problems of the city's elite. Schreiber's performance has garnered him five Golden Globe® Award nominations in the category of Best Actor in a Television Series Drama and three Primetime Emmy nominations as Outstanding Lead Actor in a Drama Series. He also directed the first episode of season four.
Schreiber will next be seen in Searchlight Pictures' The French Dispatch opposite Owen Wilson, Benicio Del Toro, Frances McDormand, Jeffrey Wright, Adrien Brody and Timothée Chalamet. The film directed by Wes Anderson is set to release this Summer.
Schreiber was last seen in Marc Meyers' Human Capital alongside Alex Wolff. Based on Stephen Amidon's novel of the same name, the film follows two families, one middle-class and one privileged, as their lives intertwine across the social divide. The dramatic thriller is produced through Schreiber and his production company Illuminated Content, with a screenplay by Oren Moverman.
Schreiber narrated Inside The Manson Cult: The Lost Tapes, a two-hour true crime special on Fox about Charles Manson and his loyal followers. He also voiced the character 'Spots', in Wes Anderson's stop-motion-animated film Isle of Dogs. Last year, he was seen in IFC's Chuck which he also co-produced and co-wrote. The bio-pic tells the story of Chuck Wepner, the liquor store salesman and heavyweight boxer who was given the opportunity to fight Muhammad Ali as an underdog and was the inspiration for the film, Rocky. The film also stars Naomi Watts, Ron Perlman, and Elisabeth Moss.
In 2015, Schreiber was seen in Spotlight, an award-winning film about the true story of when The Boston Globe uncovered the scandal of child molestation within the Catholic Church. Schreiber played Marty Baron, the editor-in-chief of The Boston Globe who assigned the journalists to the task. The film won several awards including an Oscar for Best Picture, a Golden Globe for Best Motion Picture – Drama, and an Independent Spirit Award for Best Picture. It was also listed on the American Film Institute's Top Ten Films of 2015.
Schreiber's many feature credits include Sony's The 5th Wave; Ed Zwicks' Pawn Sacrifice; The Good Lord Bird Lee Daniels' The Butler; Larry David's Clear History; Fading Gigolo; The Reluctant Fundamentalist; Salt with Angelina Jolie; X-Men Origins: Wolverine; Defiance with Daniel Craig; Repo Men; The Painted Veil; The Manchurian Candidate, opposite Meryl Streep and Denzel Washington; The Sum of All Fears; Ang Lee's Taking Woodstock; Kate & Leopold; Goon; Every Day; Michael Almereyda's Hamlet; Spring Forward; The Hurricane; A Walk on the Moon with Diane Lane; The Daytrippers; Nora Ephron's Mixed Nuts; and Wes Craven's Scream trilogy.
His portrayal of Orson Welles in Benjamin Ross' RKO 281 brought Schreiber Emmy® and Golden Globe® Award nominations. His other telefilm credits include George C. Wolfe's Lackawanna Blues and John Erman's The Sunshine Boys, opposite Woody Allen and Peter Falk. As one of the documentary medium's foremost narrators, he has lent his voice to such works as Mantle, :03 from Gold; A City on Fire: The Story of the '68 Detroit Tigers; Nova; and Nature.
In 2010, Schreiber received his third Tony® nomination for his role in Arthur Miller's A View from the Bridge alongside Scarlett Johansson. His performance as Ricky Roma in the 2005 Broadway revival of David Mamet's Glengarry Glen Ross, directed by Joe Mantello, earned him his first Tony Award. He was again a Tony nominee for his portrayal of Barry Champlain in the 2007 Broadway revival of Eric Bogosian's Talk Radio, directed by Robert Falls. Other stage work includes in Les Liaisons Dangereuses in the lead role opposite Janet McTeer, the Public Theater's Shakespeare in the Park production of Macbeth, in the lead role opposite Jennifer Ehle, directed by Moisés Kaufman; Othello; Hamlet; Henry V; and Cymbeline.
In 2005, Schreiber made his feature directorial debut with Everything is Illuminated, which he also adapted from Jonathan Safran Foer's best-selling novel of the same name. The film, starring Elijah Wood and Eugene Hutz, was named one of the year's 10 Best by the National Board of Review.
Schreiber currently serves on the Board of Advisors at the Yale School of Drama.
---
Deja Smith & Dee TrannyBear
Honorary Co-Chair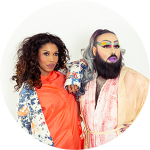 DDPRO is a concierge Hair, Makeup, and Image Consulting firm led by Dee TrannyBear (he/they) and Deja "The Lady Deja" Smith (she/her). DDPRO's aesthetic lies at the intersection of fashion, art, gender and performance; all of which continually influence this dynamic team. The company's perspective is informed by the co-founders trans, ethnic and national identities. Deja, a descendant of American slavery, and Dee a recent American émigré of Italian descent from Germany, work together to attain the great "American Dream." DDPRO integrates complex social and political themes to produce art with the goal of changing the narrative surrounding marginalized people, serving the queer community and shifting the beauty paradigm towards an authentically inclusive and affirming media.
DDPRO's client roster is a mélange of unique individuals and game changers. These artists include, but certainly not limited to, actor/activist Laverne Cox, internationally acclaimed visual artist Kehinde Wiley and performance artist Alok Vaid-Menon.
---
Naomi Watts
Honorary Co-Chair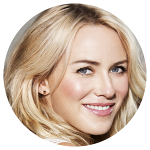 Two-time Academy Award nominee Naomi Watts has garnered several impressive accolades throughout her career. Her first Academy Award® nomination for Best Actress was for her performance in Alejandro Gonzalez Iñarritu's 21 Grams starring with Sean Penn and Benicio Del Toro. Her performance also garnered Best Actress Awards nominations from the SAG Awards®, BAFTAs, Broadcast Film Critics and Golden Satellites as well as Best Actress honors from multiple critics' associations. At the Venice International Film Festival, she received the Audience Award (Lion of the Public) for Best Actress. The film itself won the Special Distinction Award at the Independent Spirit Awards. She also earned an Academy Award® nomination for Best Actress for her role in Juan Antonio Bayona's The Impossible, starring alongside Ewan McGregor. For this role, she also earned Best Actress nominations for a Golden Globe Award, a SAG Award®, a Critics Choice Award and she received the Desert Palm Achievement Actress Award at the Palm Springs International Film Festival. Watts also earned a SAG Award nomination for Best Supporting Actress for her performance in St. Vincent with Bill Murray. She also starred in Iñarritu's Birdman with Emma Stone and Michael Keaton. The film won the Academy Award for Best Motion Picture as well as several other categories.
Watts recently starred in Showtime's The Loudest Voice with Russell Crowe, Ophelia with Daisy Ridley, and Luce with Tim Roth and Octavia Spencer. In addition, she completed The Wolf Hour, which premiered at the 2019 Sundance Film Festival, Once Upon a Time In Staten Island and Boss Level with Mel Gibson and Frank Grillo. Other recent projects include David Lynch's Twin Peaks reboot, Colin Trevorrow's The Book of Henry, Netflix's Gypsy, and The Glass Castle with Brie Larson and Woody Harrelson.
Watts has had an impressive list of movies since her acclaimed turn in David Lynch's controversial drama Mulholland Drive, for which she earned Best Actress Awards from a number of critics' organizations, including the National Board of Review and National Society of Film Critics. In addition to starring in Peter Jackson's remake of King Kong, her film credits include Clint Eastwood's J. Edgar, Doug Liman's Fair Game, Woody Allen's You Will Meet a Tall Dark Stranger, Rodrigo Garcia's Mother and Child, for which she received an Independent Spirit Award nomination for Best Supporting Actress, Tom Twyker's The International; We Don't Live Here Anymore, The Assassination of Richard Nixon, David O. Russell's I (Heart) Huckabee's; Gore Verbinski's The Ring and its sequel, The Ring 2, Merchant-Ivory's Le Divorce, John Curran's The Painted Veil, David Cronenberg's drama/thriller Eastern Promises; and Michael Haneke's thriller Funny Games.
Her other recent credits include 3 Generations, the boxing drama Chuck, which screened at the Venice and Tribeca Film Festivals, the psychological thriller Shut In, Demolition, which premiered at the Toronto International Film Festival, Gus Van Sant's Sea Of Trees, which premiered at the Cannes Film Festival, Noah Baumbach's While We're Young, and two of the installments in the Divergent franchise. Born in England, Watts moved to Australia at the age of 14 and began studying acting. Her first major film role came in John Duigan's Flirting. She produced and starred in the short film Ellie Parker, which screened in competition at the Sundance Film Festival. She also produced titles including The Wolf Hour, Gypsy, 3 Generations, The Last Impresario, Adore, The Painted Vail, Funny Games, and We Don't Live Here Anymore. Among her many awards and recognitions, Watts received the Montecito Award from the Santa Barbara Film Festival for her role in King Kong; was honored by the Palm Springs Film Festival for 21 Grams; and was named the Female Star of Tomorrow at ShoWest and received the Breakthrough Acting Award at the Hollywood Film Festival, both for her work in Mulholland Drive. She was also honored for her entire body of work at the Deauville Film Festival.
Hosts & Performers
Hosts & Performers:
Justin Vivian Bond
Host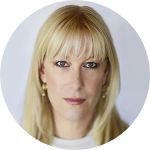 Mx. Justin Vivian Bond (they/she) has appeared on stage (Broadway and Off-Broadway, London's West End), screen (Shortbus, Can You Ever Forgive Me?), television (High Maintenance, Difficult People, The Get Down), nightclub stages (most notably a decades long residency at Joe's Pub at The Public Theater in NYC), and in concert halls worldwide (Carnegie Hall, The Sydney Opera House). Their visual art and installations have been seen in museums and galleries in the US (Participant, Inc, The New Museum) and abroad (Vitrine, London). Their memoir "Tango: My Childhood Backwards and in High Heels" (Feminist Press) won the Lambda Literary Award for Transgender Nonfiction. They are the recipient of an Obie, a Bessie, and a Tony nomination. They have self-released several full length recordings: most notably Dendrophile, and Silver Wells. As one half of the legendary punk cabaret duo Kiki & Herb they toured the world and released two cds: Do You Hear What We Hear? and Kiki and Herb Will Die For You at Carnegie Hall. Mx Bond has been at the forefront of Trans visibility and activism since the early 1990s. They have a Masters Degree in Live Art from Central Saint Martins College in London and have taught performance composition and Live Art Installation at NYU and Bard College. Currently Viv divides their time between residences in New York City's East Village and the Hudson Valley. In December of 2019 they made their debut at The Vienna Staatsoper in the world premiere of Olga Neuwirth's "Orlando" as Orlando's child.
---
Stephen Schwartz
Performer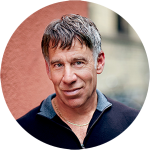 Stephen Schwartz wrote the music and lyrics for the current Broadway hit WICKED, and has also contributed music and/or lyrics to GODSPELL, PIPPIN, THE MAGIC SHOW, THE BAKER'S WIFE, WORKING (which he also adapted and directed), RAGS, and CHILDREN OF EDEN. He collaborated with Leonard Bernstein on the English texts for Bernstein's MASS and wrote the title song for the play and movie BUTTERFLIES ARE FREE. For children, he has written songs for two musicals, CAPTAIN LOUIE and MY SON PINOCCHIO. He has also worked in film, collaborating with Alan Menken on the songs for Disney's ENCHANTED as well as the animated features POCAHONTAS and THE HUNCHBACK OF NOTRE DAME, and writing the songs for the DreamWorks animated feature THE PRINCE OF EGYPT. His first opera, SEANCE ON A WET AFTERNOON, was produced at Opera Santa Barbara and New York City Opera. A book about his career, "Defying Gravity," has been released by Applause Books. Mr. Schwartz has been inducted into the Theatre Hall of Fame and the Songwriters Hall of Fame, and has been given a star on the Hollywood Walk of Fame . Awards include three Academy Awards, four Grammy Awards, and a tiny handful of tennis trophies
---
Q2
Performer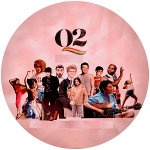 Introducing The Cast of the New Musical, Q2
Book, Music & Lyrics by Ryan Amador
Book & Lyrics by James Lecesne
About the show:A community of LGBTQIA+ youth from around the country are connected through an online platform called Q2. As they each share stories from their lives back home, their connection grows stronger, and their radical energy extends beyond the internet and into the real world.
Featuring: Paula Aliya, JorJa Brown, Ellie Desautels, Zachary Infante, Emma Jayne , Rose Stoller, Claire Tumey, Max Hoffman, Michael Jacob, Alexis Floyd, Monica Albizo, Myles Tripp. And Musical Director – Henry Koperski
Sponsors
Sponsors:
Presenting Sponsor: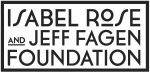 ---
Champion Sponsors: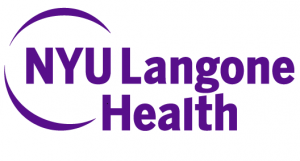 ---