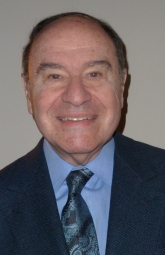 Arnold Syrop is the Principal and creative director of Arnold Syrop Architects and the architect responsible for the design of the Ackerman Institute's state-of-the-art training facility in the Flatiron District.
Arnold Syrop's New York based office renders architectural and interior design services to hospitality, corporate and institutional clients, on a national basis. Clients include Hilton Hotels Corporation, Loews Hotels, World Yacht, Marriott International, Renaissance Hotels, Carlson Industries, The Princeton Club of New York, Millenium Hotels, Universal Studios, The University Club and the Waldorf Astoria. Arnold Syrop Architects has designed hospitality facilities for major urban clients, including Rockefeller Center, Grand Central Station and Madison Square Garden.
Arnold Syrop Architects have been included in the book "Restaurants That Work – Case Studies of the Best in the Industry", featuring the work of the top ten Restaurant Designers in America. "We have been selected as a national finalist in the Gold Key Awards for the best restaurant design of the year and are featured in the book "Hospitality and Restaurant Design 4" published in 2005. Our creative design of the public spaces, lounges, and restaurants at the New York Marriott Marquis and Peacock Alley at The Waldorf Astoria have been widely published in professional and industry publications."
Arnold Syrop was raised and educated in New York City. He graduated with Honors from Pratt Institute and was awarded the Dean's Medal in Architecture. He was a Fulbright Scholar in Architecture and worked as a designer with Gordon Bunshaft of Skidmore, Owings, and Merrill and with Marcel Breuer, prior to founding Arnold Syrop Architects. He is a member of the Board of Directors of the Ackerman Institute for the Family, and the Selz Foundation.