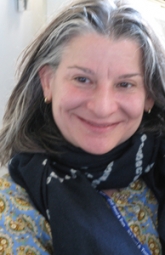 Sheri Sandler was born and raised in Norfolk, Virginia. She received a BBA in Finance and Marketing from the University of Wisconsin, Madison. She joined the Ackerman Institute for the Family Board in 2000.
Sheri became interested in art and design and began a second career. She completed the Appraisal Studies Program in Fine and Decorative Arts from New York University, worked for the Brooklyn Museum and then attended the Master of Arts Program in the History of Decorative Arts and Design offered jointly by Parsons The New School for Design and the Cooper- Hewitt, National Museum of Design. Sheri was Assistant Curator at the Cooper-Hewitt for the 1993 exhibition Mechanical Brides: Women and Work from Home to Office. She worked on numerous exhibitions until leaving the Museum in 1999. Sheri also worked for Architectural Digest where she served as Arts and Antique Coordinator for Art and Antique Features.
In honor of her mother, Sheri founded the Reba Judith Sandler Foundation in 1996. The Foundation is dedicated to funding organizations that provide direct services to girls and women, particularly in the area of domestic violence, incest and economic independence. Sheri serves on several boards, lives on the Upper West Side and is the proud mother of her daughter, Eva.