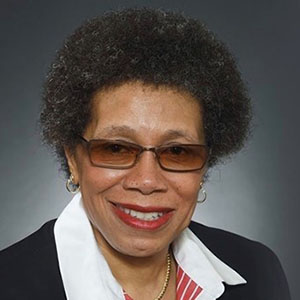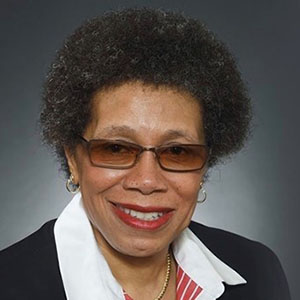 Beverly Greene, PhD, ABPP is a Professor of Psychology at St. John's University, and the recently appointed founding co-editor of St John's Institute for Critical Race and Ethnic Studies journal. A practicing clinical psychologist licensed in New York and New Jersey, she is a Fellow of the American Psychological Association and nine of its divisions, is Board Certified in Clinical Psychology (American Board of Professional Psychology), and is a Fellow of the Academy of Clinical Psychology.
Dr Greene is the author/editor of over 100 scholarly publications of which 12 have received national awards for making pioneering and distinguished contributions to the psychological literature. She was the founding co-editor of the APA Society for the Psychology of Sexual Orientation and Gender Diversity's inaugural volume book series: Psychological Perspectives on Lesbian, Gay and Bisexual and Transgender Issues and Co Editor of the  award winning volumes, Psychotherapy with African American Women: Innovations in Psychodynamic Perspectives and Practice (with Leslie Jackson), Women of Color: Integrating Ethnic and Gender Identities in Psychotherapy (with Lillian Comas Diaz), and A Minyan of Women: Family Dynamics, Jewish Identity and Psychotherapy Practice (with Dorith Brodbar).
She is the recipient of 40 national awards, that include the American Psychological Association's prestigious Senior Career Award for Distinguished Contributions to Psychology in the Public Interest. She has received two APA Presidential Citations for distinguished contributions to scholarship, teaching, mentoring, leadership, service and advocacy in the form of longstanding pioneering professional contributions to the development of greater understandings of the intersections of race, gender and sexual orientation and the development of multiple identity/intersectional paradigms.
Her groundbreaking theoretical formulations have forcefully advocated for the deepening of competencies in working toward the greater integration of psychological theory, research, practice and social justice and provides a public health framework for understanding and providing optimal mental health services to many of society's most marginalized and disenfranchised members. Her contributions have also been noted on Mental Health America's 2021 website salute to Black Pioneers in Mental Health.