Chair of Board of Directors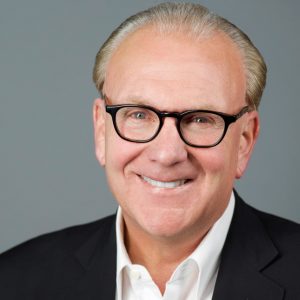 Ira Sallen serves as the Chair of the Board of Directors of the Ackerman Institute for the Family.
He currently works at BMG, a global entertainment company, where he oversees joint ventures and assists in the overall administration of the company. Ira has worked with BMG since 1989, beginning his tenure as the Vice President of Human Resources for BMG International. In this role, Ira helped to establish BMG offices in over 50 different countries by recruiting teams of top executives in each region to establish the numerous labels and local operations worldwide for the BMG brand. In 1999, Ira was appointed to the position of Executive Vice President of Human Resources and appointed to the Executive Committee of BMG and following the joint venture between Sony Corporation and Bertelsmann in 2004, he continued in this executive role at Sony BMG Music Entertainment until 2009. During his tenure, Ira became and remained an integral part of the overall BMG infrastructure and is credited with connecting BMG with some of the biggest music executives in the industry. In 1991, he assisted in the recruitment of Simon Cowell to BMG UK and continued to work closely with him throughout his time with the company later assisting him in the formation of SYCO as well as other business ventures including Cowell's relationship with the American Idol, America's Got Talent and X Factor franchises. During this time, Ira also worked with Clive Davis and Charles Goldstuck and was very involved in helping to merge J Records with RCA and later assisted the team in the formation of BMG North America. Upon the sale of BMG to Sony 2009, Ira joined WTW Associates, an executive search and consulting firm specializing in media and entertainment. It was during time that the newly formed BMG engaged Ira as a consultant where he provided various operational and administrative services as they embarked on a unique and aggressive expansion strategy re-establishing BMG as major force within the music industry rejoining the company in 2013.
Prior to his time in entertainment and before going to business school, Ira studied Clinical Psychology at the New School of Social Research and was awarded a Research Fellowship at The Rockefeller University to study the impact of certain psychotropic medications on the memory of individuals diagnosed with schizophrenia. Ira also completed clinical internships at Bellevue and the VA Hospital in NY while working at Rockefeller.
Ira was born in Boston and lives in New City, NY, with his wife Susan and their 3 children. He is currently on the Advisory Board of the Clive Davis Institute of Recorded Music in the Tisch School of New York University.