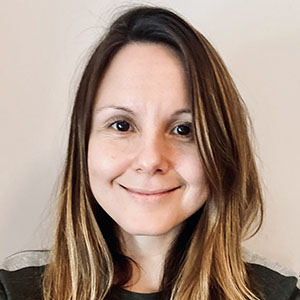 Janine Weisenbeck, JD, LMSW is a graduate of the Ackerman Institute's Clinical Externship Program.
Janine has worked at Safe Horizon, a nonprofit organization that works to minimize family and community violence. She also completed an internship at the Children's Defense Fund, researching federal funding for education for youth in the juvenile justice system, as well as alternatives to zero tolerance discipline policies in schools. She has experience in clinical practice working with adults, children, and families.
During law school, Janine worked with asylum-seeking families at the border, as well as in the Community Economic Development Clinic, which assists small nonprofit startups and community groups with nonprofit incorporation, tax exemption status, and social justice initiatives. Janine received an Archibald R. Murray Public Service award for her pro bono and community work.
Janine holds a BA in Sociology and Criminology from the University of Toronto, an MSW from New York University's Silverman School of Social Work, and a JD from Fordham University School of Law.